{{ |imagecaption = Downtown Condo |location = Downtown |cost =

50 |level = 5 |sections = 2}}
This apartment is available after unlocking Downtown at Level 5. You can it buy for

stars. It is one of the two housings located in Downtown. This is the much more luxurious of the two.
You cannot negotiate the price with Lisa Reynolds.
Pets Allowed
Exterior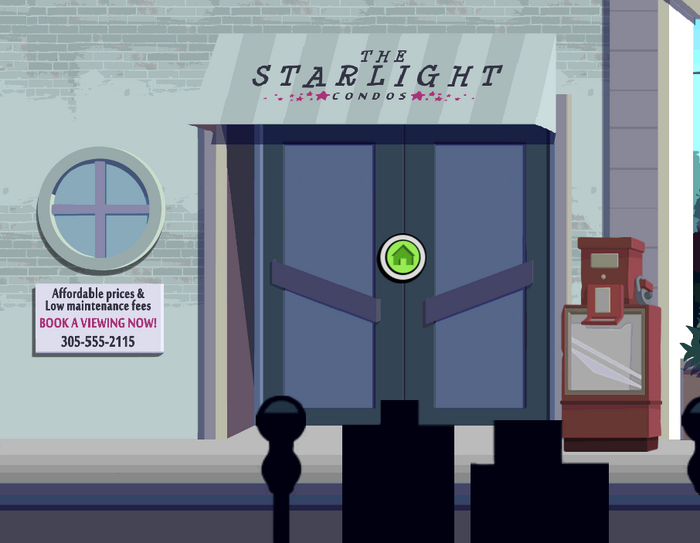 Apartment
(TBA)
Furniture
Actions
Actions
Action
Energy
Reward
Achievement
---
Community content is available under
CC-BY-SA
unless otherwise noted.